More and more homeowners are switching to heat pumps, and it's easy to see why! Energy efficient heat pumps provide affordable heating and cooling, and are eligible for generous provincial and federal rebates.
Naturally, the popularity and demand of heat pumps has led to growth among installation companies — and not all heat pump companies are the same.
"The prices may be competitive, but the value offered between contractors will vary," says Ashley Gulevich, co-owner of Coastal Heat Pumps. The Vancouver Island Residential HVAC company has been in business since 2005, when Ashley's parents Don and Joanne Gulevich decided to specialize in heat pump installation and servicing.
"We are seeing an increase in companies installing systems, however they're unable to service or provide corrective measures when needed. This can leave homeowners stuck when their heat pump system needs repair or servicing. We encourage homeowners to ask questions, and learn about their proposed system and the company they choose to install it. This ensures they are receiving the best value on their investment."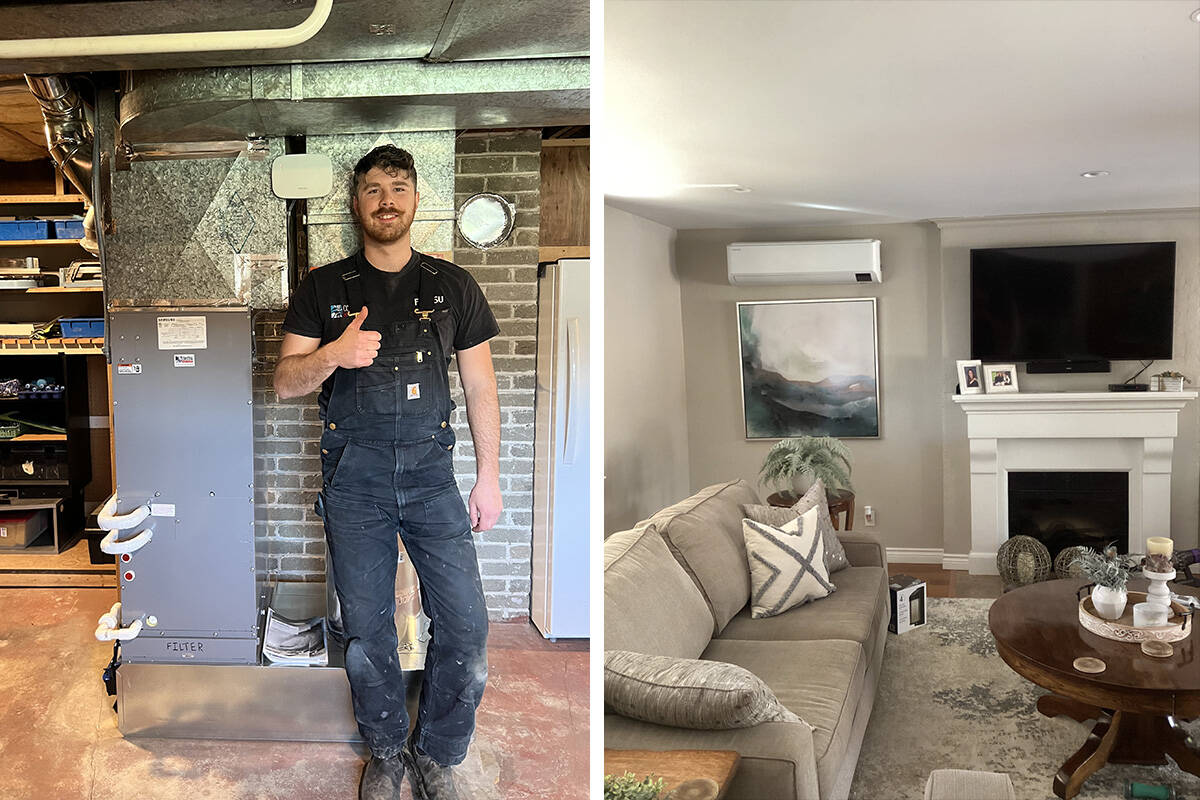 The value of Coastal Heat Pumps
"We take pride in our service, knowledge, and professionalism," Gulevich says. "Coastal Heat Pumps believes in collaborating with customers to achieve home comfort. We strive to educate our customers and are committed to our equipment for the duration of its life."
When deciding on your heat pump installer price is very important, but it's equally important to consider the value of your contractor. Value encompasses many things: from the first phone call with your contractor to the in home estimate and installation, the quality of information and education provided at appointments, the cleanliness of your personal space after appointments, the commitment to annual servicing and the warranty coverage. These are a few examples of value that you can expect from Coastal Heat Pumps.
Coastal values quality: beginning with your free in-home estimate, they consider practical details of your home like its size, construction and window type, as well as your living habits and how you operate in your space.
"We want to understand how you use your home and where you spend the most time. Do you have allergies, or health concerns? We'll ask what type of system you're replacing to ensure that the right system, with the right features and the right size, is installed in order to meet your needs," Gulevich says.
"We only work with brands that offer a minimum 10-year warranty. This ensures our customers are receiving the highest quality and longevity. Each brand offers a variety of styles to suit homeowners' needs, and we want to ensure our homeowners know what's available to them. The more we learn about your needs, your budget, and the way you live, the better we'll be able to serve you."
"When choosing your heat pump provider be sure to ask questions, and partner with a contractor who is certified and has indentured, qualified Red Seal Journeyman Refrigeration Mechanics and apprentices," adds Coastal Heat Pumps president Don Gulevich. "These simple steps can save you big headaches down the road."
Coastal Heat Pumps are the heat pump experts. It is what they do, and they do it well. When you choose Coastal Heat Pumps, you are choosing a local, family owned and operated company. Among other things, they value education, which is why they have only journeymen and indentured employees in the field.
Invest in your home comfort to improve your quality of life! Coastal Heat Pumps can also help you access substantial energy efficient rebates, and offer flexible payment terms. Call 250-900-4588 or visit coastalheatpumps.com to book your in-home estimate and experience their value first hand.