Vancouver Island boasts a rich maritime culture, and whether you're passionate about that history or love paddling local waters yourself, you'll find an excellent selection of locally inspired books on local shelves this month.
From May 1 to 31, Duncan's Volume One Bookstore is highlighting a selection of local books from B.C. publisher Heritage House, committed to local writers and the province's independent bookstores.
A debut title from David Norwell, A Complex Coast: A Kayak Journey from Vancouver Island to Alaska is a charmingly illustrated travelogue of a kayak pilgrimage from Victoria to Gustavus, Alaska.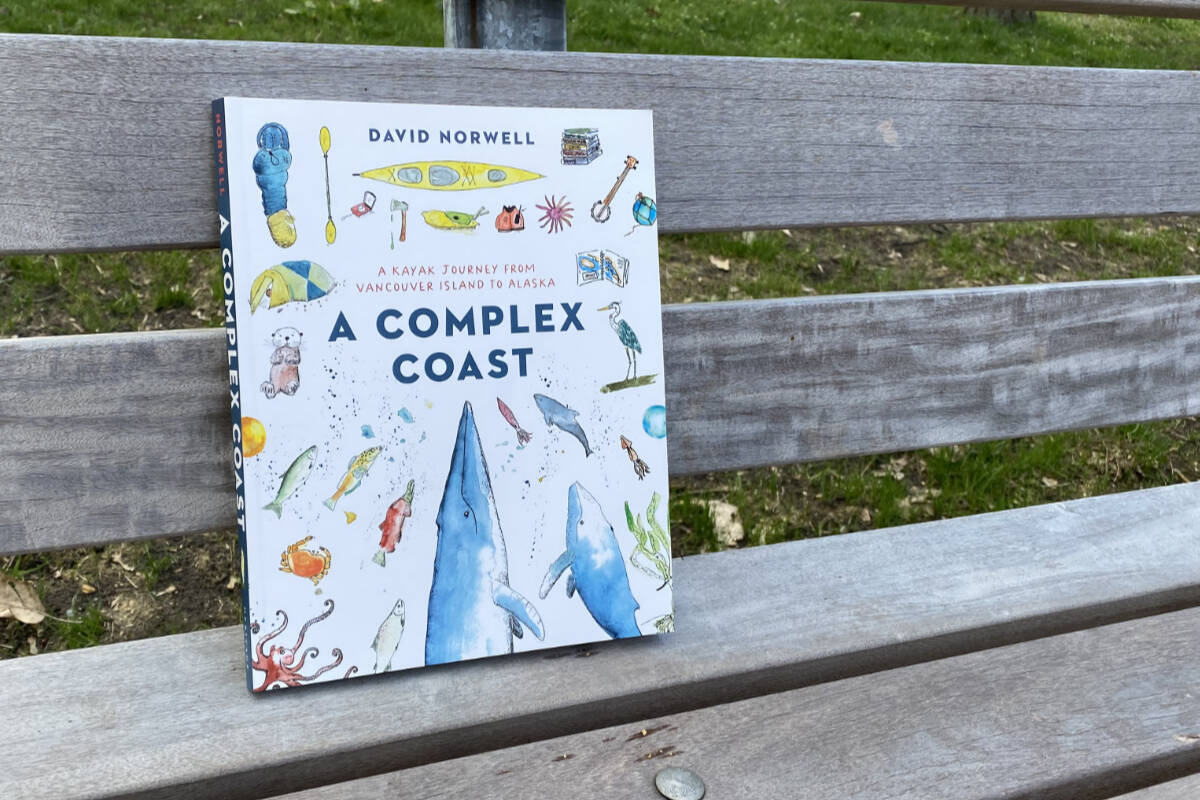 A tale of exploration in nature, self-reflection and societal critique, readers will enjoy the hundreds of original watercolour illustrations of geographic landmarks, native flora and fauna, plus nautical and marine glossaries, and insights into aquatic and coastal wildlife, survival skills, kayaking and navigation.
Island life is intricately entwined with the ocean, and in Four Seasons by the Salish Sea: Discovering the Natural Wonders of Coastal Living, Carolyn Redl shares an enchanting look at the waters from Port Renfrew to Desolation Sound.
Part travelogue, part natural history and boasting more than 100 full-colour photographs, the book explores the Salish Sea by season. Redl shares observations and travels, with an eye to natural habitats, ecosystems and keystone species, alongside potential threats such as earthquakes, droughts and invasive species.
These titles are just a sampling of what you'll find featured this month at Volume One, an indie book store at the heart of the Duncan community for 50 years, says bookseller Vivi de Graff. "There's nothing like shopping local at Volume One," she says. "For many it is a place of solace, a safe place. It doesn't matter who you are, you can feel comfortable browsing the shelves."
For something more historical, step back in time with Frances Barkley: Eighteenth-century Seafarer, by Island author and Barkley expert, Cathy Converse.
Written in engaging diary form, the book highlights this trailblazer – the first woman to openly circumnavigate the world twice and the first European woman to have visited Canada's west coast. Her legacy remains, with many locations in the Pacific Northwest still bearing names from the Barkleys, including Barkley Sound, Trevor Channel, Cape Beal, Loudoun Channel and Imperial Eagle Channel.
Other featured titles include fish tales from Cobble Hill author David Giblin, The Codfish Dream: Chronicles of a West Coast Fishing Guide and Gilly the Ghillie: More Chronicles of a West Coast Fishing Guide. Both share hilarious, strange and true (or mostly true) stories of Giblin's experiences on Stuart Island, east of Campbell River.
Browse titles for every member of the family
Now under the ownership of Sonia Ottosen and husband Gordon Mackay, Volume One "continues to offer a wide and well-curated selection of new and bargain books as well as an extensive children's section" de Graff says, pointing to two youth-oriented titles highlighted this month.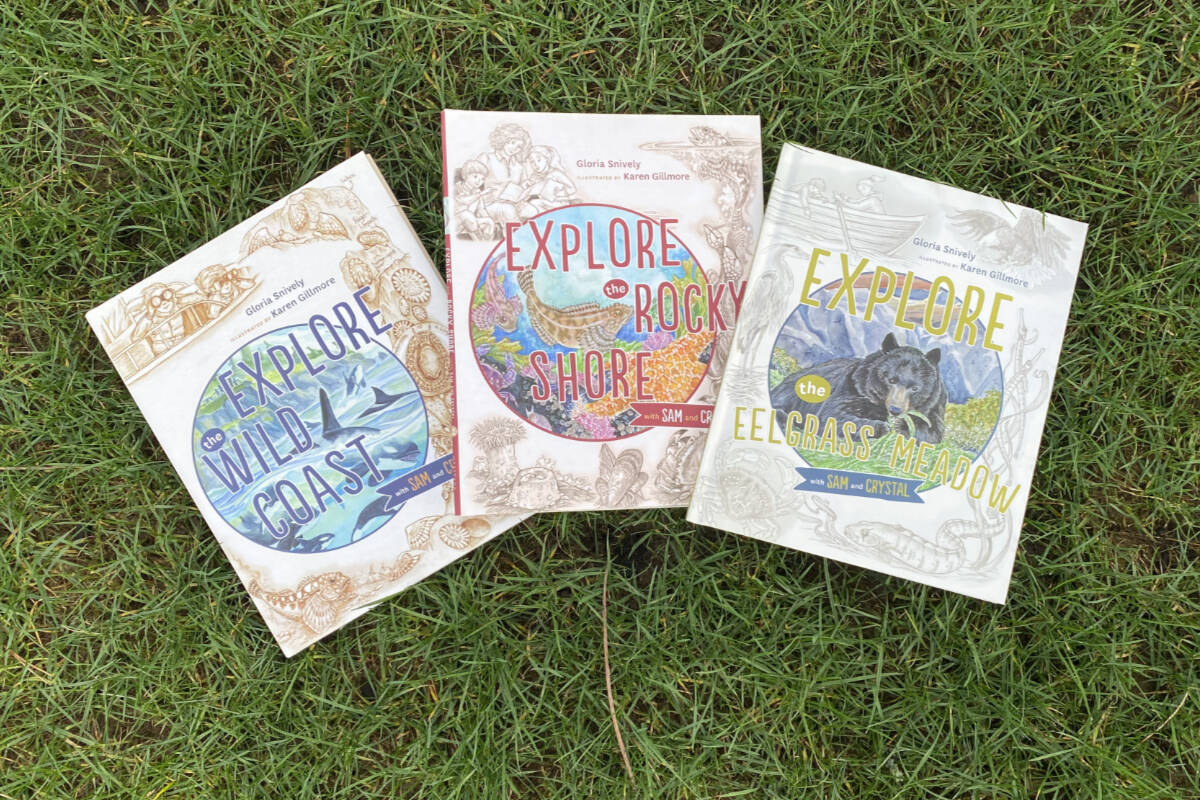 Filled with beautiful, scientifically accurate illustrations, the Explore with Sam and Crystal Series shares three fictional tales of two youngsters visiting the West Coast, exploring its flora, fauna, history and traditions. Both the author, Gloria Snively, and illustrator, Karen Gillmore, are Islanders.
To get kids interested in the natural world while learning about Haida culture, Indigenous authors Terri-Lynn Williams-Davidson and Sara Florence Davidson, with illustrators Alyssa Koski and Judy Hilgemann, have created the Magical Beings of Haida Gwaii Colouring and Activity Book – an activity and colouring book, and a companion to the picture book Magical Beings of Haida Gwaii.
And for families planning a B.C. roadtrip, Roadside Geology includes 31 descriptive road guides, complete with maps, photographs and diagrams for regions throughout B.C., including Vancouver Island.
No matter what topic piques your interest, the Volume One team is happy to assist. "We love to unite the right book with the right person so feel free to ask our knowledgeable staff for assistance," de Graff says.
Visit in downtown Duncan at 149 Kenneth St. and watch for more Volume One news on Instagram and Facebook.