By Keith Morgan
Get ready for an electrifying experience at Fully Charged LIVE, at Vancouver Convention Centre West, Sept. 8 to 10.
Show-goers will be treated to an exciting showcase of what's new in car and truck electrification, renewable energy and clean technologies for consumers and businesses alike.
"Vancouver will mark the 11th Fully Charged LIVE event globally, and visitors are guaranteed an incredible experience packed with positive energy – while exhibitors and sponsors will benefit from an audience like no other," says Fully Charged CEO Dan Caesar.
Global players in the quest to green our homes and transportation will be joined by innovative BC companies. Okanagan-based SC Carts will show fully electric and customized street legal carts while Merritt-based Edison Motors will take centre stage with its electric semi-trucks.
The much-anticipated Polestar3 SUV will make its Canadian debut and the Polestar2 will be available for test drives along with 40 other EVs available in Canada. Testers will 'rev up' quietly on Watt Drive: a unique indoor/outdoor driving track.
The excitement doesn't end here, as Fully Charged LIVE will also serve as the focal point for revealing the 2024 Hyundai Kona EV.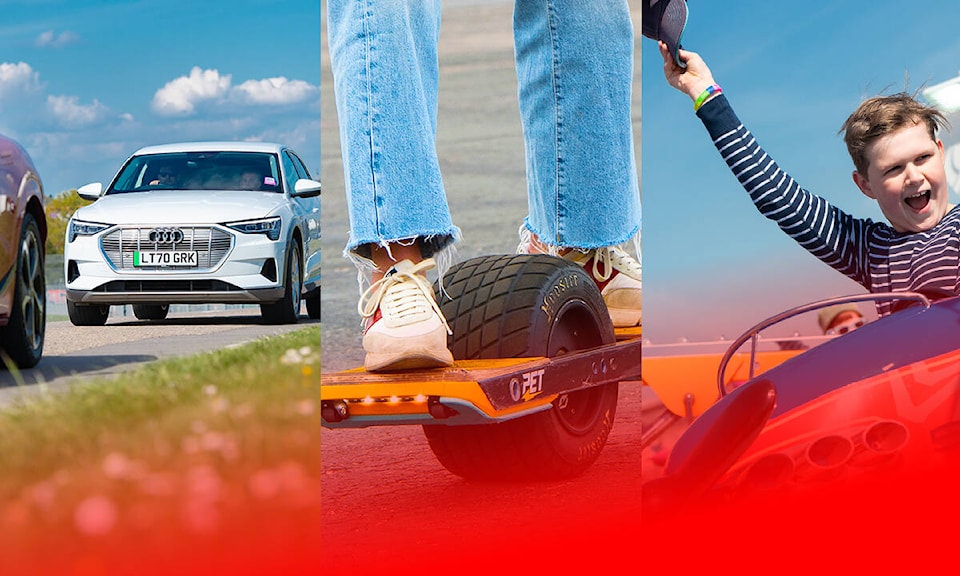 Fifty 'live sessions' on two stages will focus on a wide range of intriguing topics, such as a fascinating analysis of 'Which car companies could end up in an Electric Graveyard?'.
Future EV drivers will be entertained in the kids' zone. Bigger 'kids' should enjoy a feature that teaches how to become a YouTuber!
Not surprisingly, BC Hydro was instrumental in bringing this event to Vancouver.
"In BC, we are leading the charge in battling climate change through electrification, thanks to our abundant supply of clean electricity powered by water," says Chris O'Riley, President and CEO of BC Hydro: "Our partnership with Fully Charged is an important step in educating customers about making the switch from fossil fuels."
To that end on the home front, the Vancity Credit Union sponsored Home Energy Advice Team will advise homeowners on the green way forward.
And there's an exciting opportunity for readers to win a very cool Super Solo TC Wanderer motorcycle, imported by Burnaby's Joule Motorcycles, worth almost $6,000 plus taxes. The electric two-wheeler is classified as Limited Speed Motorcycle (LSM) with a top speed of 70 km/h so just a standard driver's license is required here!
Learn more at https://ca.fullycharged.live/
ADMISSION PRICES
One-day tickets for Friday/Saturday:
$50 + $6 PST/GST (adult)
$30 + $3.60 PST/GST (seniors 62+)
One-day tickets for Sunday:
$30 + $3.60 PST/GST (adult)
$15 + $1.80 PST/GST (seniors 62+)
Weekend ticket for Saturday/Sunday:
$65 + $7.80 PST/GST (adult)
$45 + $5.40 PST/GST (seniors 62+)
Three-day ticket:
$75 + $9 PST/GST (adult)
$55 + $6.60 PST/GST (seniors 62+)
Free admission for children 15 and younger with an adult.
Use Black Press Discount code "CHARGED" for 25 per cent off tickets!