Rainbow flags and unicorns were stationed outside Kelowna's downtown library for the return of Drag Story Time on Saturday morning (Jan. 28).
More than 250 people dressed up to show their support for the colourful event and approximately 20 people held signs opposing the Story Time.
The story time event, led by drag queen Freida Whales, was well attended with more than 100 people inside the library.
Whales read stories about diversity and inclusion to the crowd families. She also led the group in children songs.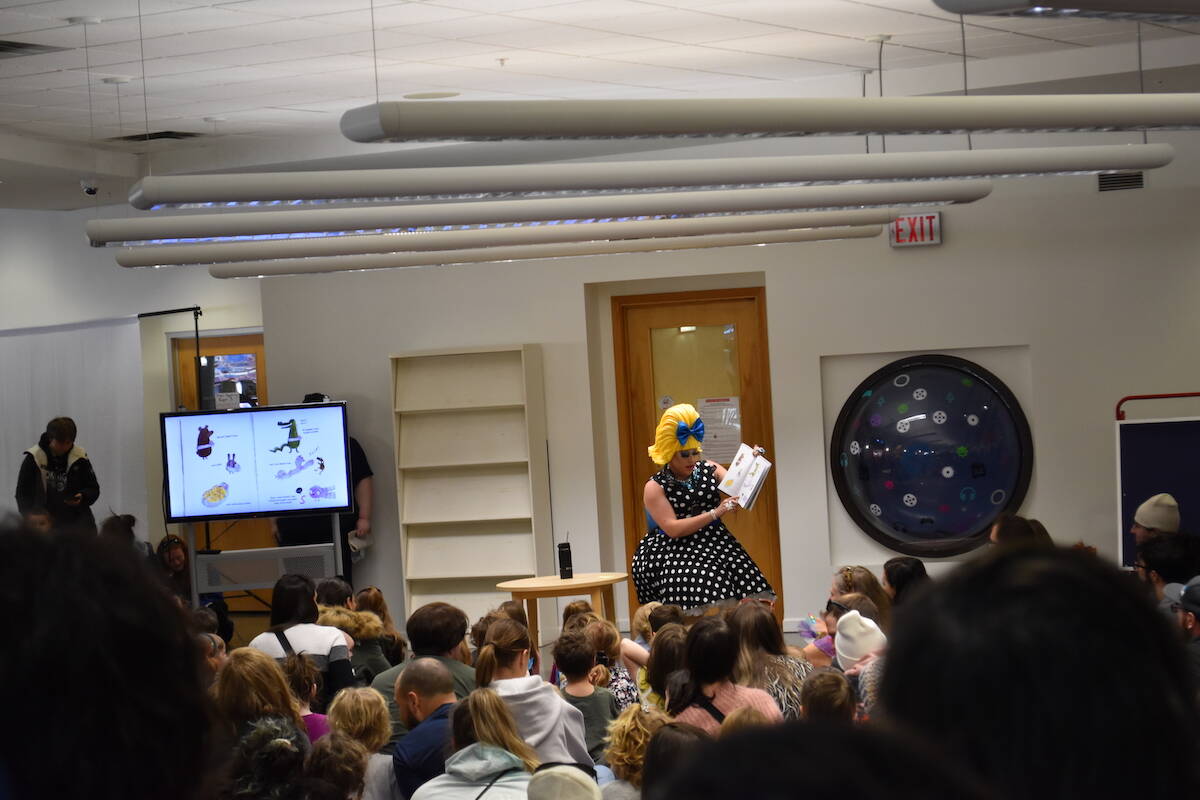 Concrete Dave, one of the organizers of the anti-Story Time protest, said that he commuted in from Armstrong for the event.
He said that exposing youth to drag "sexualizes" and "grooms" children.
Courtney, a supporter of the event, said "everyone should be able to read to kids."
"The people that are up against this are sexualizing the people that are just trying to read to children," said Allison, a Drag story time supporter. "It shouldn't matter what their sexual orientation is… they're reading to children and nobody should be stopping that.
The event remained peaceful with many police stationed at the event, both inside and outside the library.
A young attendee said that they are proud of Kelowna's queer community and are excited to attend 2SLGBTQIA+ events in the future.
---
@Rangers_mom
Jacqueline.Gelineau@kelownacapnews.com
Like us on Facebook and follow us on Twitter and subscribe to our daily and subscribe to our daily newsletter.