PUBLIC NOTICE OF PERMISSIVE TAX EXEMPTION BYLAW
NOTICE IS GIVEN that Council intends to consider adoption of Permissive Tax Exemption Bylaw No. 3928 at the Regular Council Meeting to be held on October 18, 2023 at the Municipal Hall, 7030 Trans-Canada Highway, in Council Chambers at 5:00 p.m. The proposed properties and the estimated portion of the property taxes to be exempted are listed in the table below.
Those listed include: (a) lands surrounding exempt churches, hospitals, and private schools, (b) church halls and surrounding lands considered necessary to statutorily exempt churches, (c) properties providing athletic or recreational programs or facilities for public use, (d) properties that provide services to youths, seniors, and special needs groups, (e) heritage properties that build community character, (f) properties used publicly for arts and culture programs or facilities, (g) properties used to provide public services under a formal partnership with the Municipality, (h) ecologically sensitive areas designated within the Official Community Plan, (i) other properties available for public use that benefit the general public.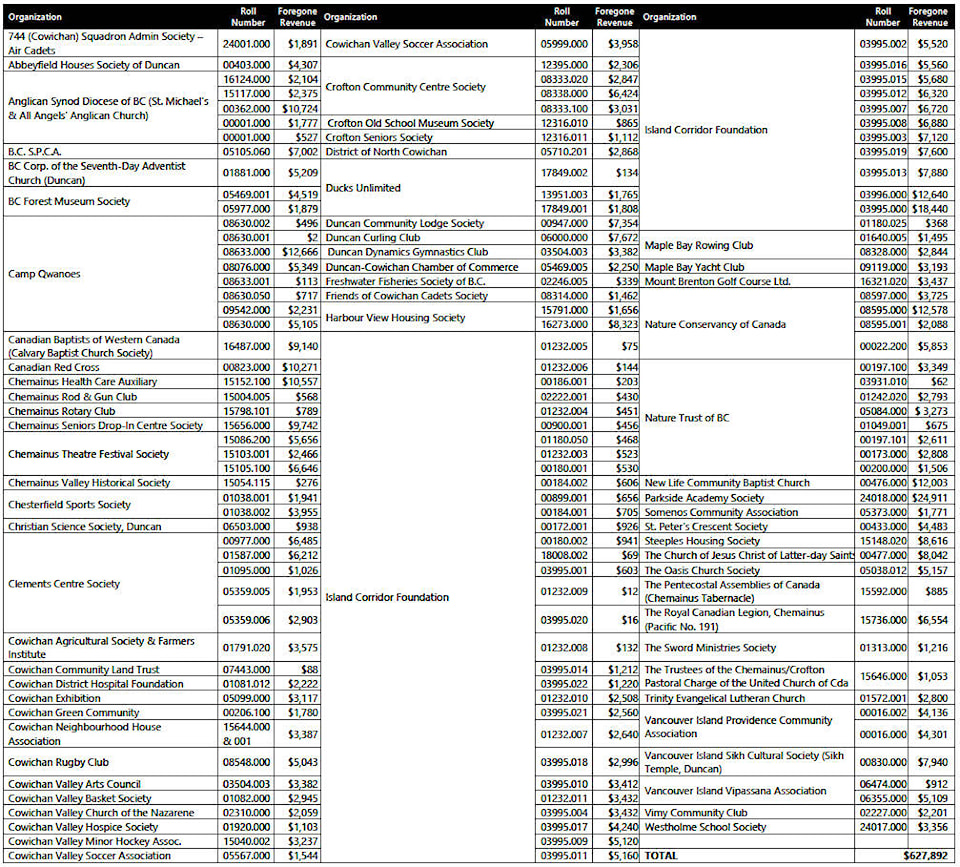 7030 Trans-Canada Highway | Duncan, BC V9L 6A1
T 250.746.3100 | F 250.746.3133 | www.northcowichan.ca